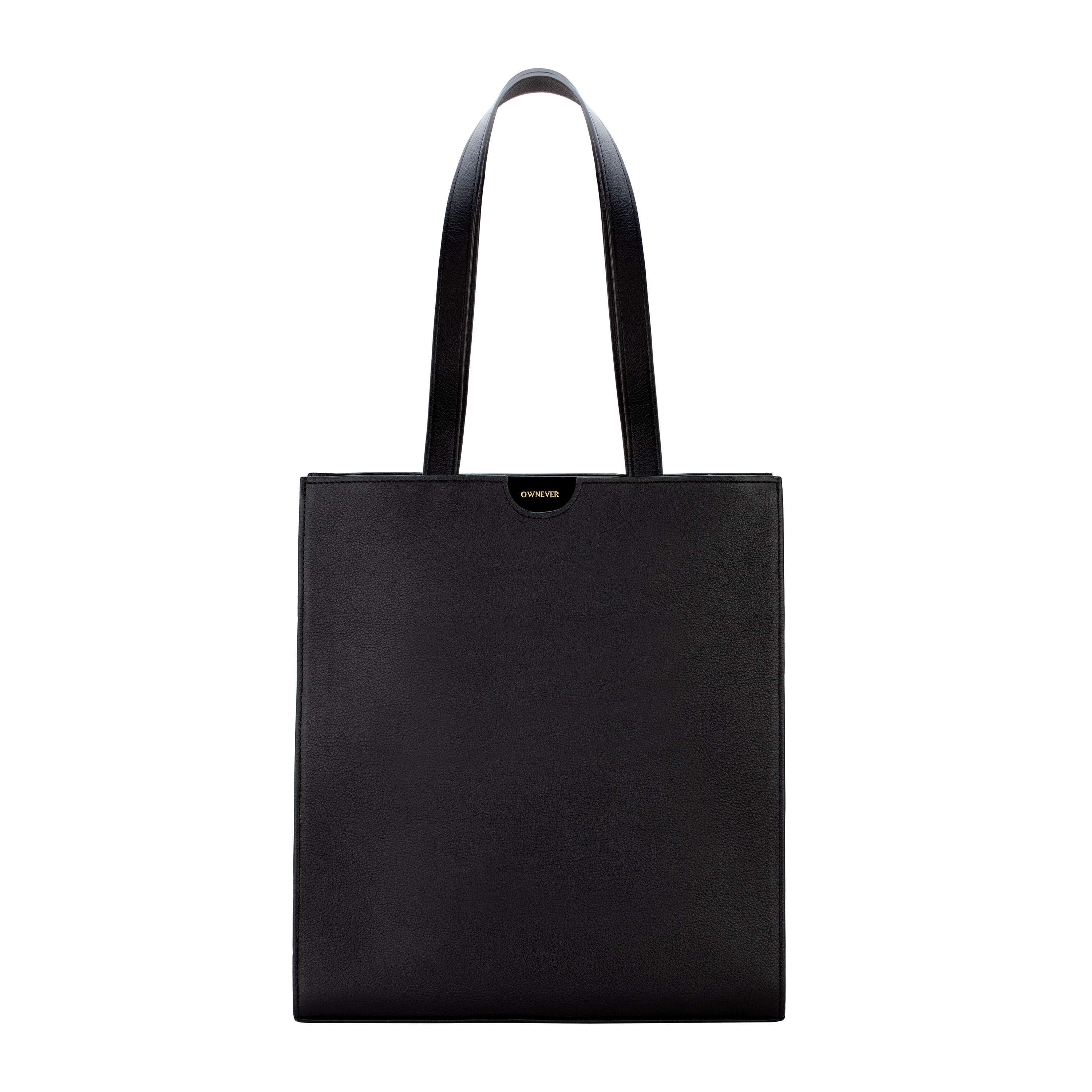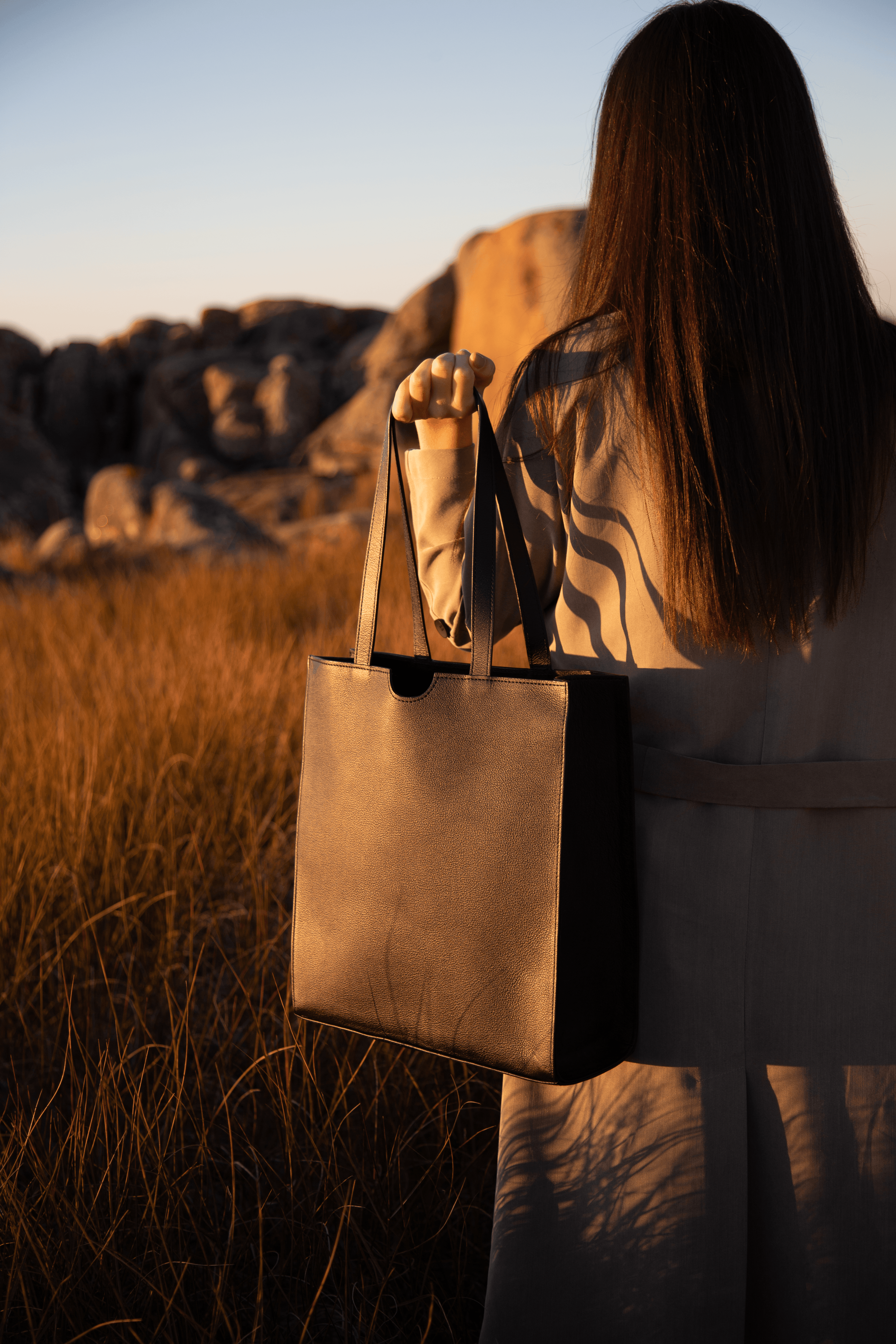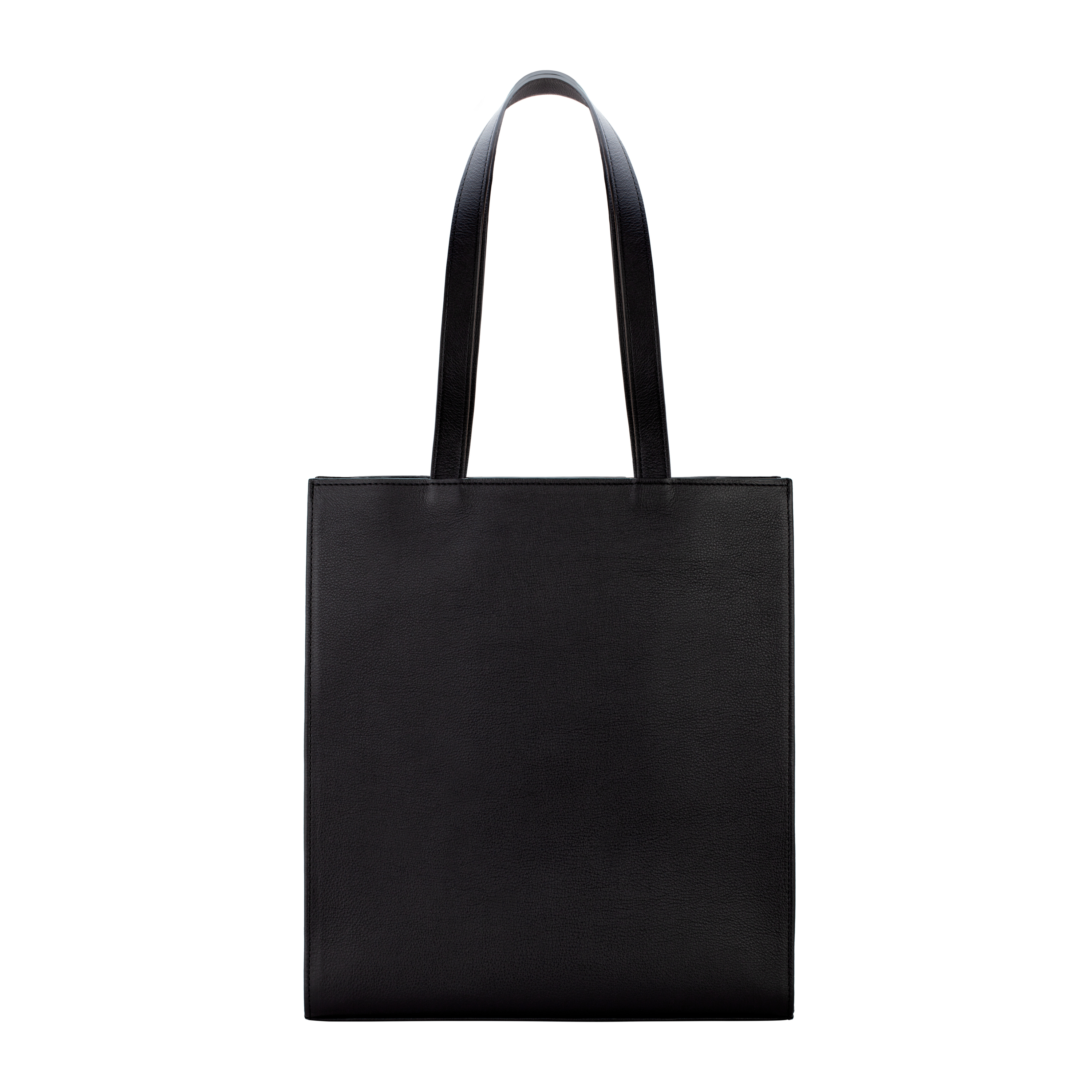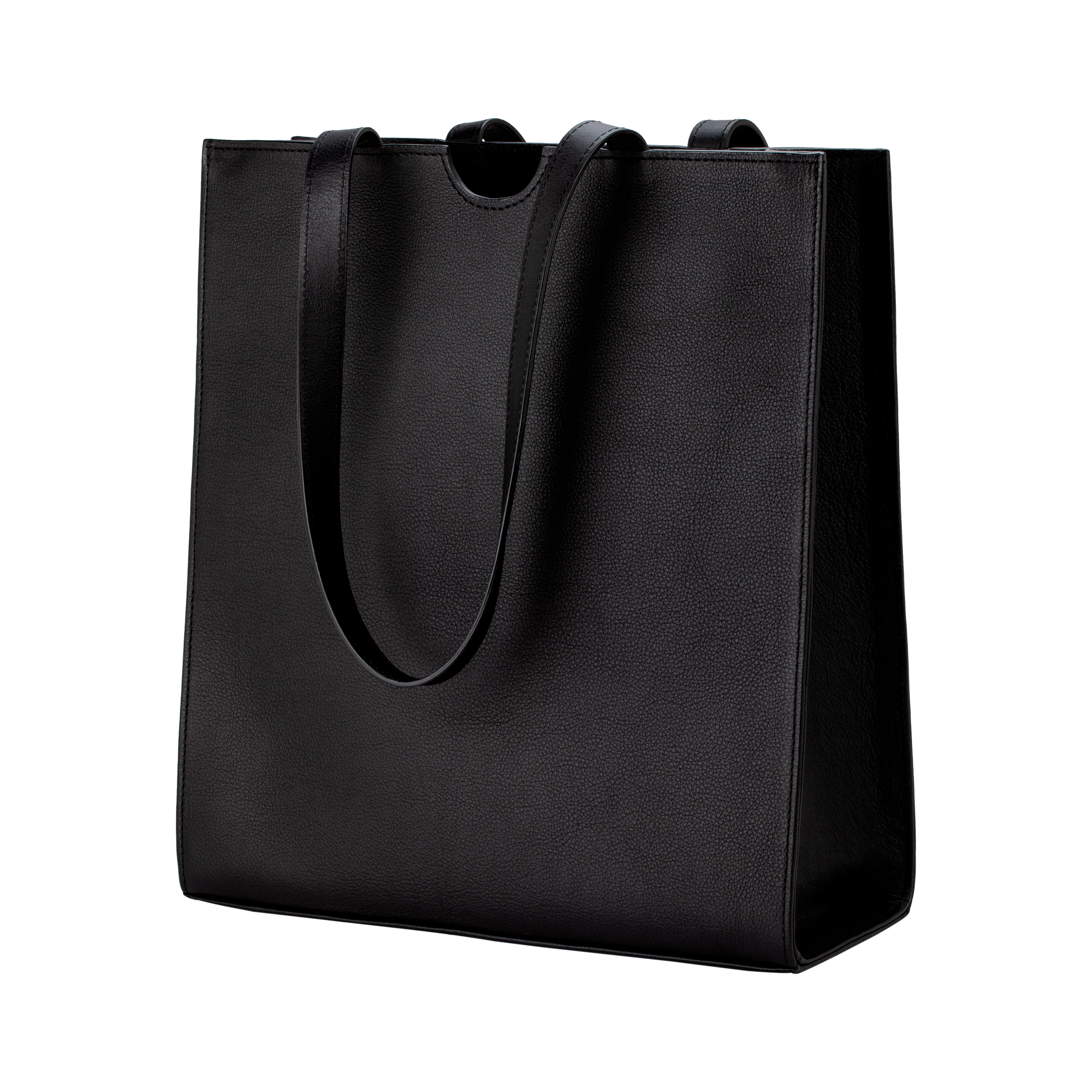 Let's just chill and enjoy a relaxed walk?  
11th is our all-rounder and will be your all-time favorite. It's an excellent choice for those days when you need to carry so many things – lots of space and not the least bit bulky, which gives it an elegant look.  
DETAILS:
- Category: Tote Bag 
- Available in black vegetable-tanned leather 
- The handles and the lining of the bag are in leather
- Dimensions: 31,5 cm (L) x 35,5 cm (H) x 12 cm (W)
- Handle: Double (drop: 29 cm) 
- Weight: 0.75 kg 
DUST BAG: Made of organic cotton, you can also choose to use the dust bag as a shopping bag or reusable tote, as each bag has sturdy straps that can be worn over your shoulder.
11th