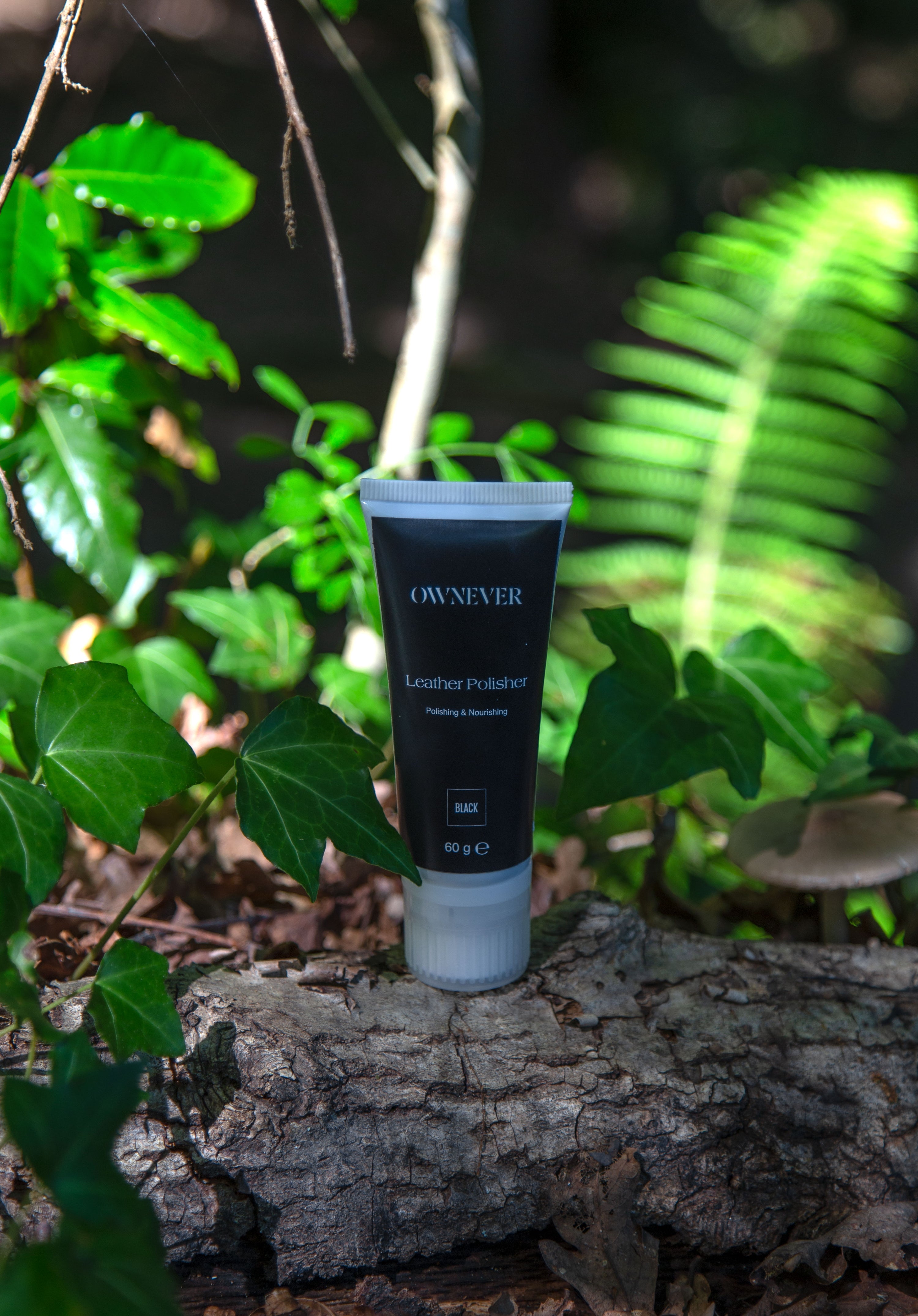 OWNEVER Leather Polisher Black
Colour: Black
It recovers the natural shine, flexibility, and hydration of the leather, due to its natural wax-based formula containing Brazilian carnauba and beeswax.
It renews and covers up scratch marks on smooth leather and synthetic items. Very practical and easy to apply thanks to its applicator.
How to apply:
Start by testing the compatibility of the product on a less visible part of the article.
The piece should be clean and dry: remove any dirt and dust with a soft clean cloth or brush.
Squeeze the tube gently until the product appears on the applicator.
Apply the product in a circular motion, evenly covering the entire piece.
Allow it to dry. 
Buff with a soft, clean cloth for superior shine.
60ml
OWNEVER Leather Polisher Black